Posted on
Posted in 105, 117, 93, 99, head, Jackson Hole, kore, ski review, skis, Teton Village, wy
Here at Nomad Sports we are in our 3rd season of carrying the Head Kore series of skis. Amazingly light, yet damp, these skis are quite responsive and fun. They come in multiple widths. These skis are an excellent option for skiers who ride on a variety of terrain and snow conditions. The skis behave in a predictable manner and provide a smooth ride. The ski's lack of weight is easily detectable under foot, and could be the answer for many who are looking for a lighter ride.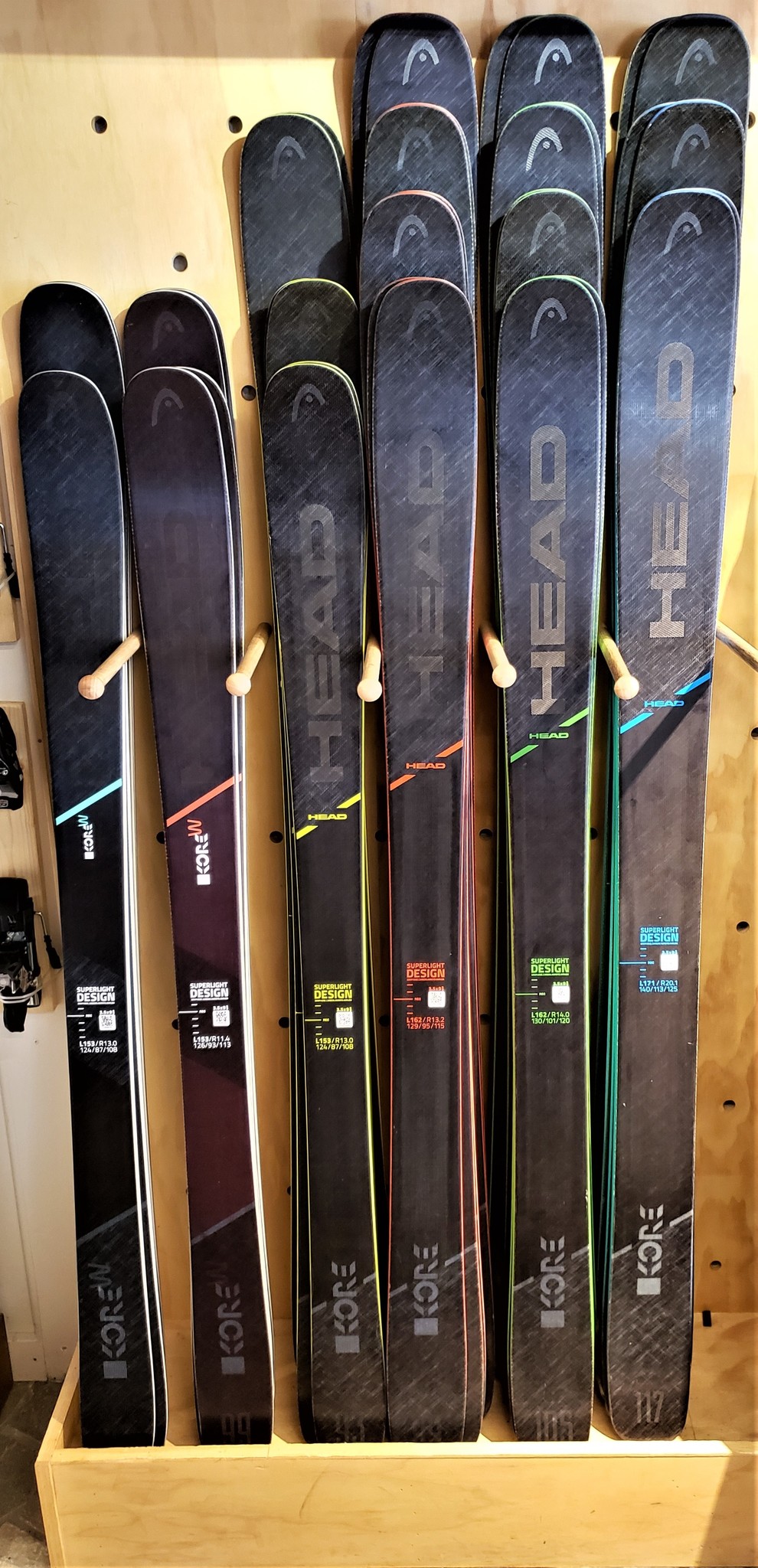 Currently our ski wall has the 93, 99, 105 and 117. We also have the Kore W93 and W99 for women available. Stop by and demo these fabulous skis. We will credit two days of the demo toward the purchase of a new ski, if you are in the market for a new set of sticks.
The skis have a blunter tip profile with a bit less extended early rise than many other skis currently on the market. This makes for a quick punch to the powder or crud to get you up on it with ease. The ski then provides an amazingly damp ride for such a light ski. The Kore series keeps it real with a dampness not felt in other "light-weight" skis on the market.
The Koroyd and Karuba core elimiates weight(see below). That core is reinforced with carbon glass fiber, a dampening layer, a sheet of carbon against the base layer and a graphene layer just below the topsheet.

Graphene is the thinnest and lightest element ever discovered by mankind. Graphene is also the strongest material on the planet, stronger than diamond and 300 times stronger than steel.